Your organization constantly has to deal with changes. Due to internal or external developments, you are regularly forced to change the course of your organization. Customers ask for other services or products, legislation changes or your technical systems are due for renewal.
It is not easy to adjust your organization and implement these changes. Often this change is necessary to guarantee the continuity of your organization. As directors and supervisors, you are constantly challenged to respond and act appropriately.
Working together on your organization objectives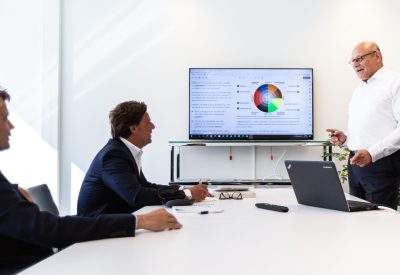 We are always looking for the right balance between your employees, organisational structures, business processes and business systems. Your managementteam is always challenged to take a critical look at itself and to reassess the strategy to be implemented. How do you ensure that you are and remain a vital organisation?
With our consultancy solutions we support you and your managers to achieve results effectively and efficiently.