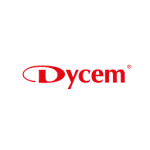 Overzicht
Beschrijving Van De Onderneming
Established in 1966, Dycem is a world-leading manufacturer of contamination control mats and flooring. They are a global organisation with headquarters in Bristol, England. We also have offices in Rhode Island, USA, The Woodlands, Texas, Muntinlupa City, Philippines and as well as contamination control specialists on the ground in all major hubs across the world.
Dycem, with about 100 people, manufactures a technically sound and proven contamination control solution. Impregnated with Biomaster antimicrobial technology and manufactured to an optically smooth finish.
Dycem's polymeric mats and flooring can capture and retain up to 99.9% of both foot and wheel-borne contamination and up to 75% of airborne contamination. In addition, the product's antimicrobial properties help inhibit the growth of over 20 organisms on contact, including E.Coli, Salmonella, Listeria, plus many more.
Dycem's commitment to quality, total customer satisfaction and product innovation has earned the company recognition across the globe and today Dycem operates in most markets serving a variety of industries including Pharmaceutical, Aerospace, Semi-Conductor, Bio-Medical, Hospitals, Medical Device, Fibre Optic, Data Centres, Optical, Automotive, Packaging and Food.
Today, thousands of clean rooms, critical areas and controlled environments are protected by Dycem polymeric contamination control mats and flooring. Their customers include Sony, Lilly, Abbott, Johnson and Johnson, Motorola, Roche, IBM, Pfizer, Rolls Royce, Nestle, Bombardier, Intel, Seagate, Nokia, Honda, BMW, Heinz and Texas Instruments.
On www.dycemcc.co.uk/about-dycem you can find more information of our client.
Actieve Opdrachten Vanaf Dycem Europe