We are currently dealing with a very tight labor market and many organizations have to pull out all the stops to streamline the recruitment process. This requires a lot of capacity from the HR departments.
Our Recruitment Services relieves your organization by temporarily deploying our recruitment professionals who know your organization and the candidate market well. By temporarily bringing in specialist recruitment knowledge, you have more time and space to focus on your core business and the workload is reduced in your HR department. Our recruitment professionals will proactively coordinate the entire recruitment and selection process.
Our recruitment professional will determine the recruitment priorities together with the vacancy manager. A recruitment plan will then be drawn up for each vacancy. The following points will be discussed in the recruitment plan: the degree of difficulty, the deployment of a specialist S&S agency, the lead time, as well as advice on the recruitment strategy/activities to be carried out. Our recruitment professional will further operationalize the chosen strategy.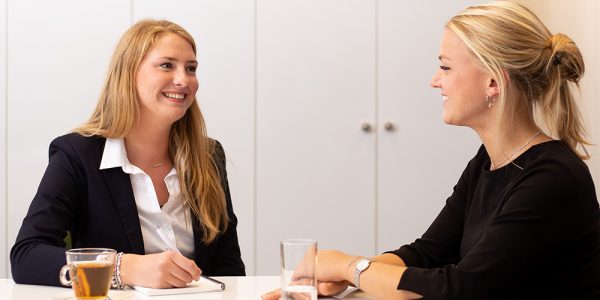 Our recruitment professionals are mainly involved in the following activities within your organization:
Providing recruiting, perfectly written vacancy texts;
Self-source and proactively approach candidates;
Consult with stakeholders regarding the alignment of the recruitment process;
Proactively guiding the recruitment process (stakeholders and candidates);
Coordinating the progress of procedures with the hiring manager, the candidate and recruitment agencies;
Contact person with Recruitment agencies.