We are currently dealing with a very tight labor market and many organizations have to pull out all the stops to streamline the recruitment process. This requires a lot of capacity from the HR departments.
Onze Recruitment Services ontzorgt uw organisatie door het tijdelijk inzetten van onze recruitment professionals die uw organisatie en de kandidatenmarkt goed kent. Door tijdelijk specialistische recruitment kennis in huis te halen heeft u meer tijd en ruimte om zich te focussen op uw core business en wordt de werkdruk verlaagd op uw HR afdeling. Onze recruitment professionals zullen het gehele werving- en selectieproces op proactieve wijze coördineren.
Onze recruitment professional zal samen met de vacature houdende manager de wervingsprioriteiten bepalen. Vervolgens zal dan per vacature een wervingsplan opgesteld worden. In het wervingsplan zal worden ingegaan op de volgende punten: de moeilijkheidsgraad, inzet van een specialistisch W&S bureau, de doorlooptijd, alsmede een advies omtrent de wervingsstrategie/activiteiten die verricht moeten worden. Onze recruitment professional zal de gekozen strategie verder operationaliseren.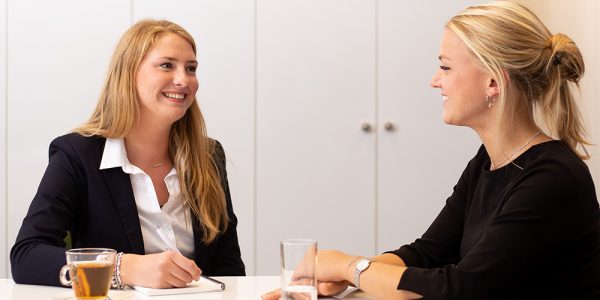 Our recruitment professionals are mainly involved in the following activities within your organization:
Providing recruiting, perfectly written vacancy texts;
Self-source and proactively approach candidates;
Consult with stakeholders regarding the alignment of the recruitment process;
Proactively guiding the recruitment process (stakeholders and candidates);
Coordinating the progress of procedures with the hiring manager, the candidate and recruitment agencies;
Contact person with Recruitment agencies.