Personal attention for your employees is very important for well-being and productivity
From your role as a manager or HR professional it will not be a surprise that the needs of employees greatly vary during their career. It is not always clear what the needs are in the context of their professional development and personal growth. You feel responsible for ensuring that employees perform well and feel engaged with the organization.
What kind of coaching do you need?
Coaching can be a very effective tool to implement for a variety of reasons. We distinguish two types of coaching; coaching for personal development and coaching for career development.
We offer our clients and candidates a flexible model, so that we are always able to deliver customized solutions.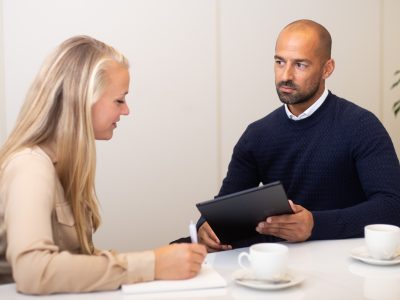 Together with an experienced coach a coachplan is set up based on the development goals of the coachee. The wishes, needs and possibilities of your employee and your organization will be included.
We work progressively and apply principles from positive psychology, among other things.
Our own assessment center offers extensive possibilities to support the coaching process for an optimal learning process.